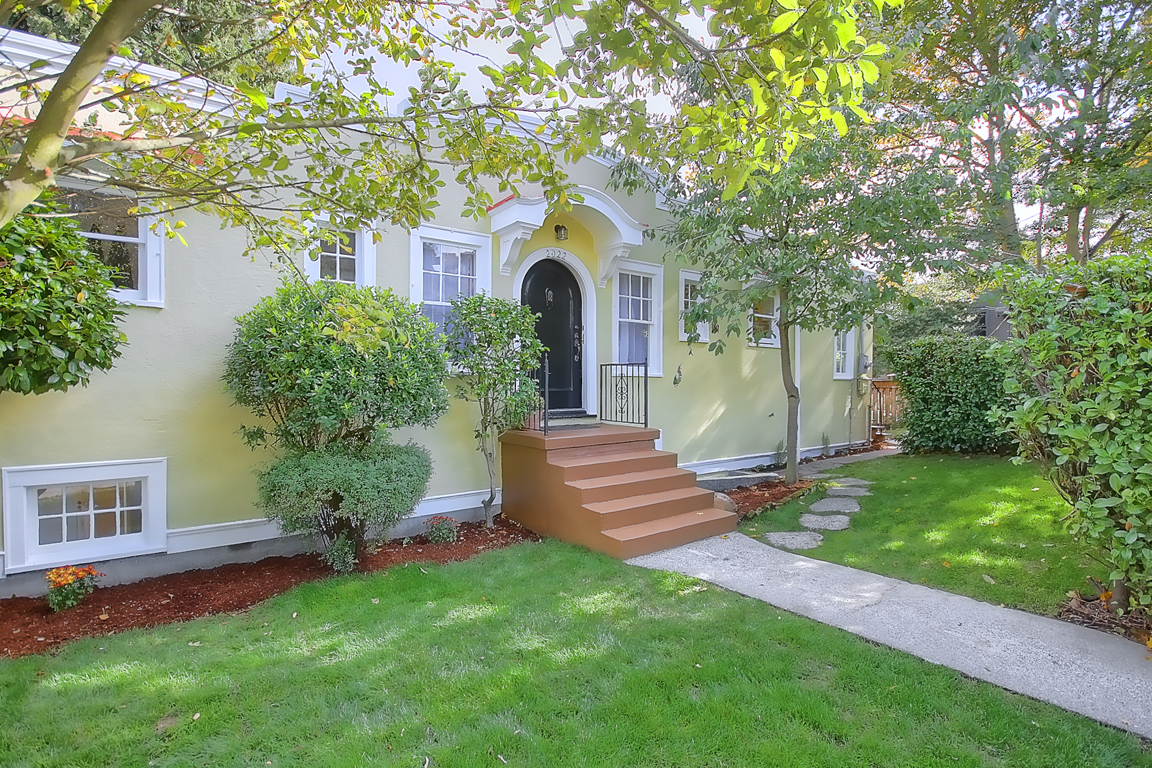 2022 24th Ave E, Seattle, WA
For sale: $397,500
Building a home to get revenge takes quite a commitment. Yet, surprisingly enough, it's a route that several people have taken over the years. A house in Alameda, CA was reportedly built on a tiny lot to annoy a neighbor in 1890, and a home in Alexandria, VA was built over an alley because the owner was tired of the loiterers who passed through. The narrowest house in Boston, at 44 Hull St, was also built out of spite: A man constructed it to block the view and daylight from his brother's home.
And there's a tiny, pie-shaped wedge of a house in Seattle, measuring 15 feet at its widest and just 55 inches at its narrowest. The legend behind this one is a similar story of revenge: one neighbor trying to get back at another.
Previous homeowner Peter O'Neil wrote a 1987 piece on the home's history for The Seattle Times' Pacific Northwest Magazine:
"The man who originally owned the property wanted to sell it to some folks who were building next door," O'Neil wrote. "He proposed they use it to expand their garden and [he] set a fair price."
However, the couple figured that their neighbor was selling out of desperation; there was no way he could build on the land, so his only options were to sell or keep it vacant. They offered him a counter price well below his original ask, according to O'Neil.
The man was furious, so he set out to prove them wrong. He hired an architect to build a home on the "unbuildable" land. His final touch of spite? Painting the wall facing his neighbors solid black.
Despite the home's odd shape and interesting back story, subsequent owners have only found the …read more